After being unable to recruit Jadon Sancho because of price issues, MU turned to cheaper deals. But they are no less than Dortmund stars in terms of talent.
According to Football Italy, after Dortmund slammed the door to Sancho, MU will switch to recruiting Fiorentina Federico Chiesa. The Italian player was born in 1997, 3 years older than Sancho and has a softer price than the British star. When it is forecasted that the "Red Devils" have to spend 60-70 million euros.
Chiesa also plays as a right-winger like Sancho. The Italian player has 11 goals and 9 assists after 37 games for Fiorentina last season. Chiesa's strengths are his speed and ability to move the ball and powerful shots with his right foot. The Italian striker is the son of Enrico Chiesa, the once famous striker of Italian football in the 1990s.
Also according to Football Italy, Douglas Costa of Juventus is also one of the goals for the winger position. The price of the Brazilian player is about 30-40 million euros. However, the Juve player's injury history may be a hindrance in this deal.
On August 10, Dortmund Sports Director Michael Zorc confirmed that Sancho would not leave the club in the Ruhr region during the summer transfer window of 2020.
"We have planned a new season with Sancho. He will stay in Dortmund for the 2020/21 season. I think that's the best answer to all the rumors, "Zorc told Sport Bild.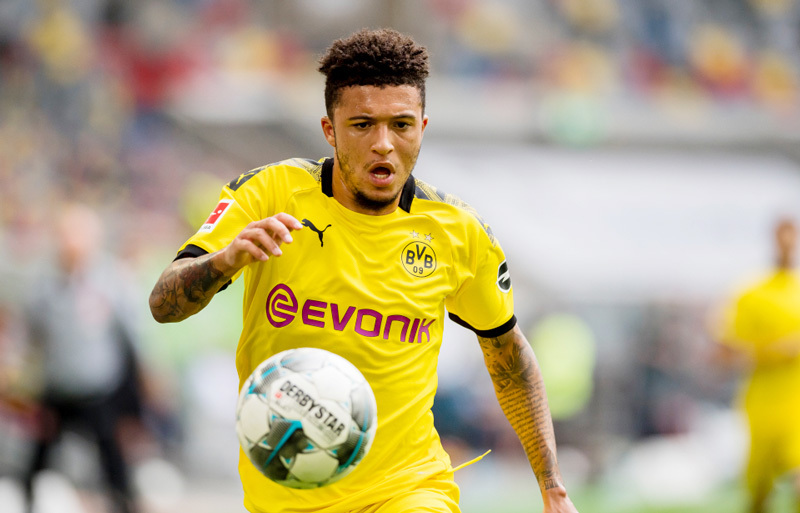 The statement of the Dortmund leadership took place on the day that the German media considered the deadline for MU to buy Sancho in the summer transfer window of 2020. Dortmund gave the "Red Devils" the deadline of August 10 to complete. Sancho case.
"Sancho suits Barca, not MU" Sayce Holmes-Lewis said, he is coach of Jadon Sancho as a child. He thinks that the stop is suitable for British talents who are the world's top teams such as Bayern, Real or Barca.